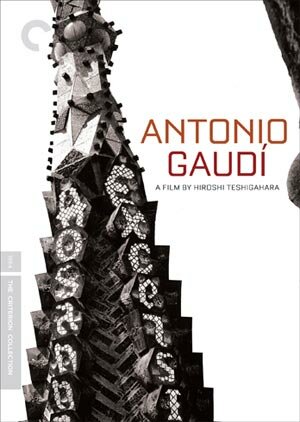 One wonders what influence the work of architect Antonio Gaudí (1852 - 1926) may have had if Adolf Loos had not jump started the modernist movement with Ornament and Crime. An essay that arguably marked the downfall of the Art Nouveau movement for which Gaudí has most commonly been associated with.
Granted, Art Nouveau's time was destined to be short-lived. Its expensive cost was antithetical to the world's burgeoning capitalistic industrial economies. Furthermore Gaudí's designs were often polarizing, leading to the mistaken belief that he himself was the etymology behind the adjective gaudy.
His individualistic work, also influenced by nature and Gothic architecture, has made him one of the world's most eternal architects. He also has the unique distinction of being the architect behind the longest under construction building in modernity. The Gaudí designed Sagrada Familia, a Roman Catholic church in Barcelona, began construction in 1882 and is slated for completion in 2026. As Gaudí once said, "My client is not in a hurry."
On March 18th the Criterion Collection is releasing a "visual poem" of the architect's work. A documentary by Oscar nominated director Hiroshi Teshigahara; further immortalizing the incredible architecture of Antonio Gaudí.
Synopsis
Catalan architect Antonio Gaudí (1852-1926) designed some of the world's most astonishing buildings, interiors, and parks; Japanese director Hiroshi Teshigahara constructed some of the most aesthetically audacious films ever made. Here their artistry melds in a unique, enthralling cinematic experience. Less a documentary than a visual poem, Teshigahara's Antonio Gaudí takes viewers on a tour of Gaudí's truly spectacular architecture, including his massive, still-unfinished masterpiece, the Sagrada Familia cathedral in Barcelona. With camera work as bold and sensual as the curves of his subject's organic structures, Teshigahara immortalizes Gaudí on film.
Special Edition Double-Disc Set Features
New, restored high-definition digital transfer.
New video interview with architect Arata Isozaki.
Gaudí, Catalunya, 1959, footage from director Hiroshi Teshigahara's first trip to Spain.
Visions of Space: Antonio Gaudí, a one-hour documentary on the architect's life and work.
A BBC program on Gaudí by director Ken Russell.
Sculptures by Sofu-Vita, a short film by Teshigahara on the sculpture of his father, Sofu Teshigahara.
Original theatrical trailer.
New and improved English subtitle translation.
A booklet featuring a new essay by art historian Dore Ashton, a reminiscence by Hiroshi Teshigahara, and Hiroshi and Sofu discussing their trip to the West.