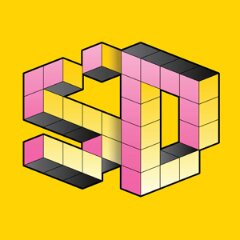 In the first weekend of October, a multi-disciplinary talent base will gather to explore the intersection of architecture and design with media and emerging technologies. This is 5D: The Future of Immersive Design. The first in what will become an annual conference.
The panels feature an eclectic array of speakers, from directors (Gore Verbinski, Joseph Kosinski) to famed production designers (Alex McDowell, Rick Carter), studio executives (John Tarnoff, Anne White), academics (Scott Fisher, Qingyun Ma), architects (Greg Lynn, Tino Schaedler), scientists (John Underkoffler, Dr. Jerry Schubel), game designers (Jordan Weisman, Doug Church) and more.
Perhaps some names are unfamiliar. After all Doug Church lacks the name recognition of game industry colleagues from John Carmack to Sid Meier and Will Wright. Church was designer on the first true first-person game, Ultima Underworld, a game more sophisticated than Doom despite being released almost two years earlier. Also designer of System Shock - imagine playing last year's BioShock in 1994 - and you begin to fathom the significance of Doug Church in the field of immersive design… His pedigree is indicative of the featured panelists.
Future conferences will also feature emergent technologies. Next year's conference will herald the debut of the Immersive Cocoon. Its designer, Tino Schaedler of NAU, is slated to collaborate with John Underkoffler - responsible for the gestural system in Spielberg's Minority Report - in realizing a prototype to be developed by USC.
More information at www.5dconference.com
Afterword
Despite its small scale, 5D proved to be one of the finest conferences I've ever attended. Certainly the best for networking. Panel discussions were thoughtful and inspiring, often raising ideas and questions that would take days to fully absorb. Perhaps that was also its main slight, panelists had a tendency to raise more questions than they solved. A concerted effort to collectively seek solutions to issues could be an intriguing direction for the conference's future.
Alex McDowell's presence as a panel moderator also led to the first public unveiling of the full Watchmen film trailer. Such occurences are sure to draw in a wider audience next year.